Unemployment to peak at 2.8 mln this year: Study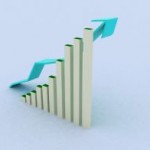 Unemployment will peak at 2.8 million people in 2010 as the recession forces more companies to slash jobs and cut costs, according to a study.
The Chartered Institute of Personnel and Development (CIPD), an employment organisation that represents managers and personnel staff, warned in an annual report that the country would face a "sting in the tail" of the recession.
"The CIPD warns of a sting in the tail of the recession with a winter rise in redundancies as employers assess prospects for the economy in the coming year and decide that they will need to raise productivity and reduce labour costs," the group said.
"The CIPD's forecast is that the number of people in work will fall by 250,000 between the third quarter of 2009 and the second quarter of 2010, with unemployment rising.
Read more here