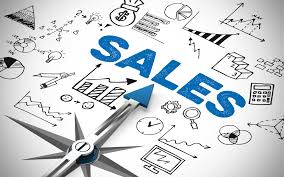 If you work in sales you know that the best way to generate repeat business is to win your client's trust. This gives us the edge when it comes to finding you that perfect role or new personnel in sales.
With consultants specialising in sales recruitment, we can support you in securing a new role of hiring for sales roles at all levels across a wide range of organisations and industries
The Sales jobs our experts are recruiting for include Business Development jobs, Account Manager jobs, Sales Manager jobs, Field Sales jobs, Recruitment Consultant jobs, Sales Manager jobs and Sales Executive jobs.
Our vast network of employers and our strong relationships with them enables us to offer you jobs in a range of sectors including FMCG, financial and professional services, IT, Education and construction.